Sweet slippery Satan, it's been a week already?!? Where the hell does the time go?!
Here we are in April, nearly May, and I still have yet to post about my tile work, not to mention my masks. I'll try my hardest to get my ass in gear this week.
It's that time of the week again...Friday Night Doodle!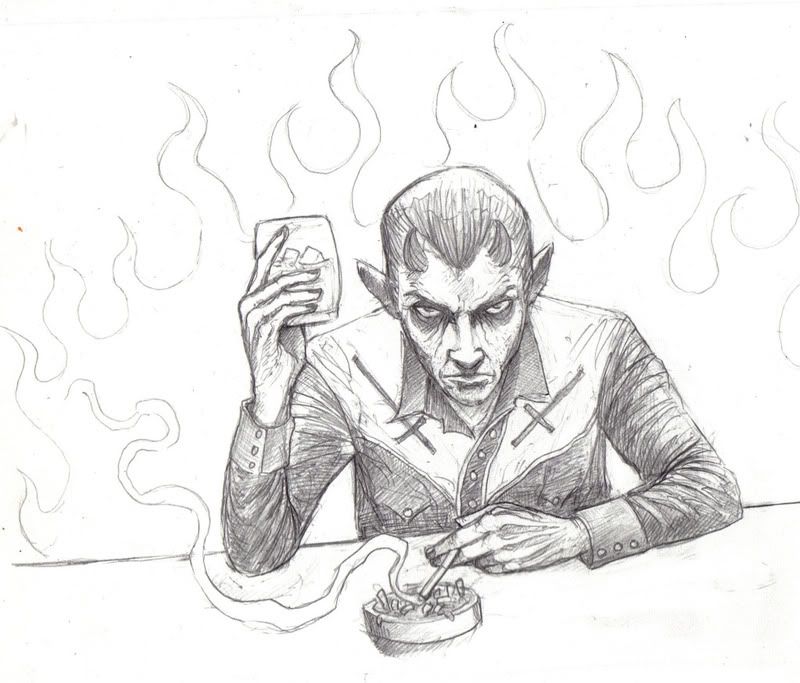 I've been playing it pretty safe lately, so I decided to shake things up a little bit this week by drawing something out of my comfort zone. I'm not exactly comfortable with anatomy, composition, shading, ect. so I'm going to spend the next couple of Fridays working on my weak spots.
until next time,
-Nik