Howdy folks,
I know it's not Friday night anymore, but it's not my fault. We had a black out last night(happens a lot down here in Panama), and unfortunately I have yet to find a way to scan and upload things without power.
Anyway, without further ado, I give you the bear faced boy!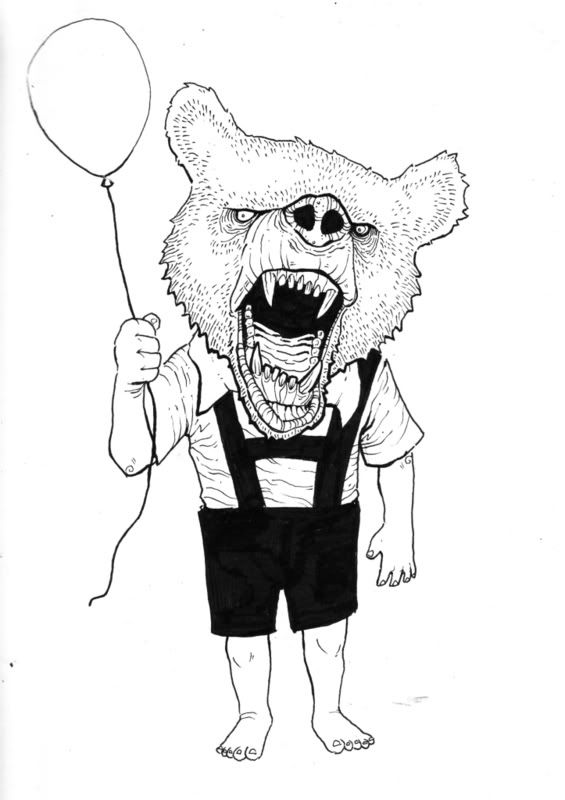 I thought I'd mix things up a little, and draw something without using watercolors or ink washes.