Howdy everyone,
It appears that the higher powers don't want me doodling on Friday, as I was blighted with yet another damn black out.
Also, I apologize for not posting about my tile work. I have been ridiculously busy getting ready to head back to the good 'ol U.S. of A.
anyway, on to the doodle!!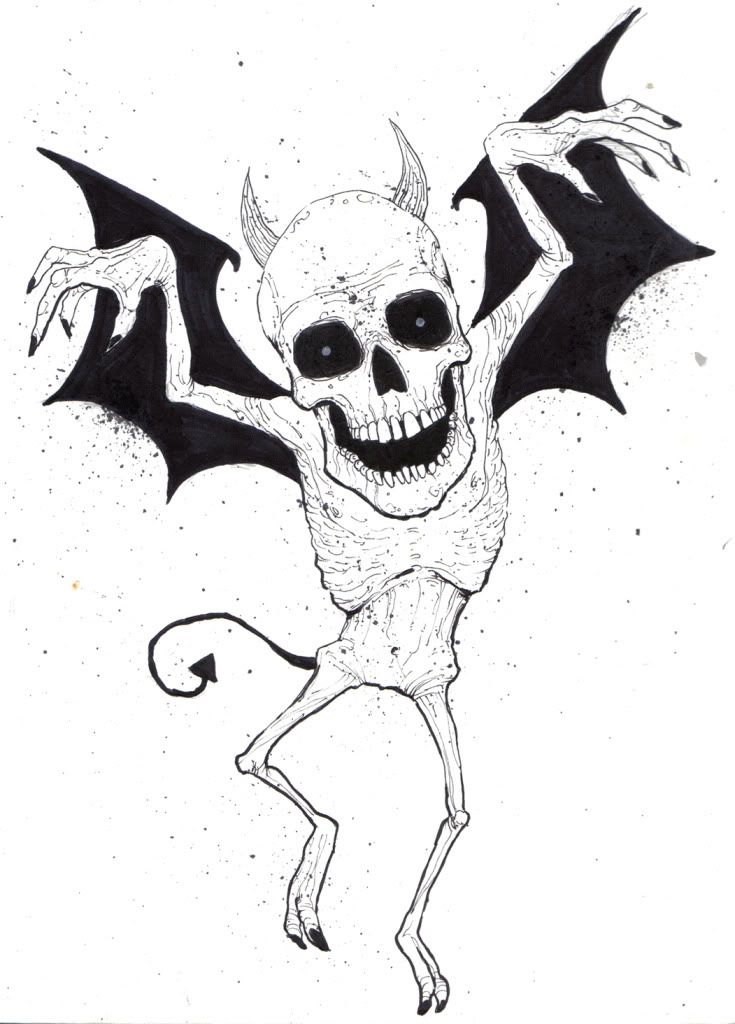 skull cherub